From grocery store to beloved country diner
Before the Boyd & Wurthmann sign hung out front, this historic building was a grocery store known as Hummel's Market from 1938-1945. When ownership switched hands to Herman Wurthmann and Dayle Boyd, it quickly became known as Boyd & Wurthmann's.
It was the 1950s when Boyd & Wurthmann saw a growing demand for restaurant services, so they separated the market from the restaurant and began to serve breakfast and lunch — their specialty being Amish-style home cooking.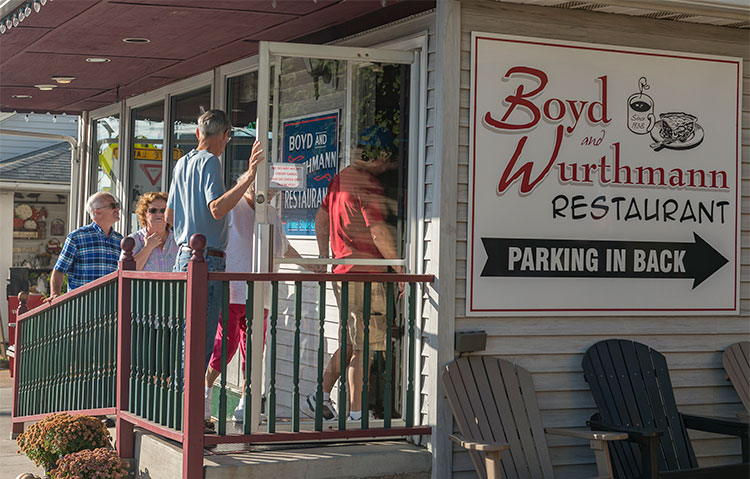 Unchanged in over 70 years
Part of the charm of this country diner is that the original green countertop that was built in the 1940s with seating for nine still stands in the establishment and is used every day. While the interior of the restaurant offers just 22 tables, five booths, and one round table, it doesn't stop anyone from waiting in line to get a seat.
From its beginning and still today, the restaurant is a place where locals gather to catch up on community news and get a good, stick-to-your-ribs meal.
Today, this community staple is owned by the Dennis Mullet family and still serves up homestyle specials and homemade pies every day. Stop in and see why Boyd & Wurthmann's has had a line out the door for more than seven decades.
Order your favorites to be delivered right to your door
When you visited Boyd's, did you have a taste of something you can't get out of your head? Maybe it was one of our famous fry pies, or the peanut butter spread, or maybe you'd just like a t-shirt to remember your trip.